Case Study – Kings Court Business Centre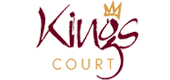 Located in Blackburn, this busy business centre with multi tenants requires a calls company who offer, as standard, no set up fees or minimum charge for outgoing calls.
The tenants need to be billed by their extension number so extension billing, a free option, is a great benefit to allow onward billing.
This aligned with very low cost of all types of calls makes The Business Calls Company very hard to beat on price and service.